Founder and Chief Executive Officer – Matt Shaner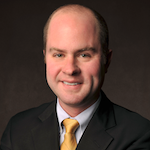 Matt is the founder and CEO of Shaner Investments L.P. and the former Vice President of Development of Shaner Hotel Group. Shaner Hotel Group is a company that specializes in acquisitions, refurbishment, repositioning, development, and long-term ownership of full service and selects service hotels with extensive limited service and extended stay experience. Since its inception, Shaner Hotel Group has completed numerous transactions, including joint ventures, developments, acquisitions, dispositions and financings.
The company operates its properties under established franchise affiliations. These included Marriott, (including Residence Inn, Fairfield Inn, Courtyard, and SpringHill Suites), Hampton Inn, Renaissance, Crowne Plaza, Holiday Inn and Holiday Inn Express.
Shaner Investments L.P. is an independent branch of the Shaner Companies founded by Matt in 2006. Shaner Investments business plan targets under serviced, mid to small cities in Pennsylvania for hotel and restaurant development. Shaner Investments has hired Shaner Hotel Group to manager newly built hotels and assist with legal and accounting issues. Matt Shaner is also an Owner, and the Chief Executive Officer for the Pittsburgh Power. Matt's leadership and ingenuity are what brought the Pittsburgh Power to the city. After making the commitment to start a new AFL franchise, he relocated his family and business to Sewickley.
Matt is also a former member of the board of directors for the Pennsylvania Tourism and Lodging Association and is currently on the board of directors for the Pennsylvania Chamber of Commerce, Kicks 4 Kids charity, Penn State Quarterback Club, Duquesne Club, and the Edgeworth Club.
President – Peter Hill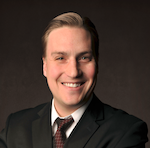 Peter Hill is the President of Shaner Investments L.P., and joined the company during the spring of 2008. Since his time with Shaner, Peter has overseen and been responsible for over 20 million dollars in hotel and real estate development. Peter is also the President of the Pittsburgh Power Arena Football League Franchise and oversees all ticket sales, marketing, brand development, and corporate partnerships.
Hill is a decorated veteran of both Operation Iraqi Freedom, and Operation Enduring Freedom. As a non-commissioned officer of the United States Marine Corps, he was in charge of the personnel department for Marine Aircraft Group 16's Operations Center during his two tours in Iraq. During his second tour in Iraq, he was selected as a security liaison for the Department of Defense. After completing his tour with the Department of Defense, he was awarded the Joint Service Commendation Medal.
After receiving an honorable discharge from the United States Marine Corps in December of 2004, Hill owned and operated Diversified Media Inc. a publishing distribution company that serviced private and public libraries throughout the eastern United States.